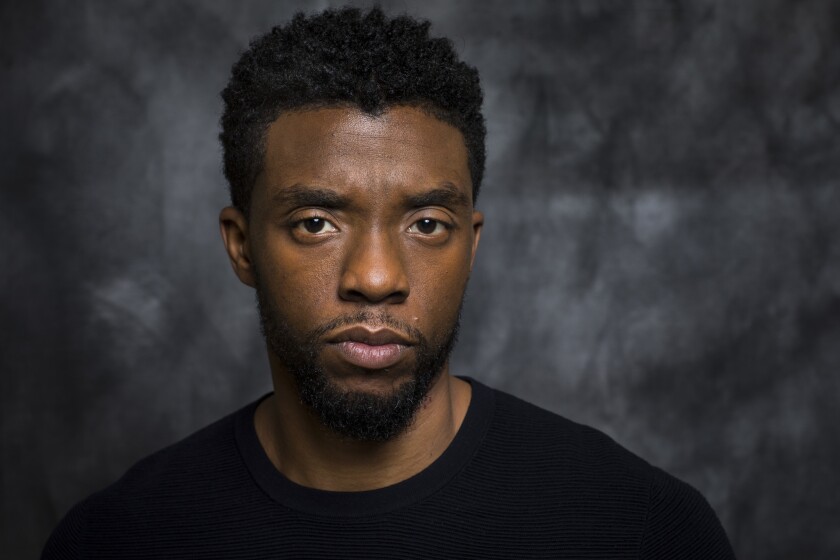 Such sad news to wake up to!
Chadwick Boseman passed away on August 28, 2020, at age 43 of Colon Cancer an Illness he has been privately dealing with for four years. Boseman is survived by his spouse Taylor Simone Ledward.
Boseman is a graduate of the renowned Howard University and attended the Oxford British American Drama Academy.
Chadwick Boseman was such a talented young actor with an amazing career ahead of him not to mention that he was an amazing human being!
He will forever be immortalized on film portraying some of the most influential people of our time and he certainly made his mark in Hollywood, on this world, and in our hearts!
His breakout role came when he portrayed the legendary Jackie Robinson in 42 in 2013.
He then followed that up by playing The Godfather of Soul James Brown in 2014's Get On Up.
After introducing the world to T'Challa in 2016 when Boseman brought Black Panther to life in Marvels Captain America: Civil War The talented actor brought the life of Thurgood Marshall, the first African-American Justice, and Civil Rights activist to the big screen when Boseman played Thurgood Marshall in the apropos titled film Marshall.
In 2018 Boseman would lead the way of bringing Black Panther to theaters around the world in a time when Hollywood was not so eager to produce new African-American leading men and the film was a huge success. Not only was this film a visual masterpiece, the acting, writing, and the messages behind the film were received by audiences far and wide. To many people, this was another great comic book movie but to those who are paying attention, this movie was much more important than just another action fantasy film. Boseman would go on to portray Black Panther in two additional Marvel films. There were rumors and speculation that we would see a Black Panther II on the horizon but it will be hard to appreciate a Black Panther film without Boseman.
Boseman completed Da 5 Bloods which is available on Netflix and Ma Rainey's Black Bottom is expected for a 2020 release.
#WakandaForever